Ajax attacker Mohammed Kudus has decided which club he will join in the January transfer window, with Borussia Dortmund having won the battle, according to the German media.
Kudus has attracted interest from a wide spectrum of clubs this season, with Barcelona, Real Madrid and Liverpool taking an interest in his fortunes.
Last summer, meanwhile, he might have moved to Everton, who retained an interest in him ahead of the January transfer window. Southampton were another Premier League side linked with the 22-year-old, who has transitioned from a midfielder to a centre-forward this season.
It appears that his performances at the World Cup have persuaded Dortmund to pay €20 million for his services, with the German side having been luckless in their attempts to replace Erling Haaland since he departed for Manchester City in the summer.
According to German media, sporting director Sebastian Kehl is already in talks with Kudus' agent to conclude a deal. The €20m asking price is not seen as a problem for the side currently sixth in the Bundesliga. It seems only a matter of time before a deal is finalised.
Barca, Madrid or Liverpool in the future?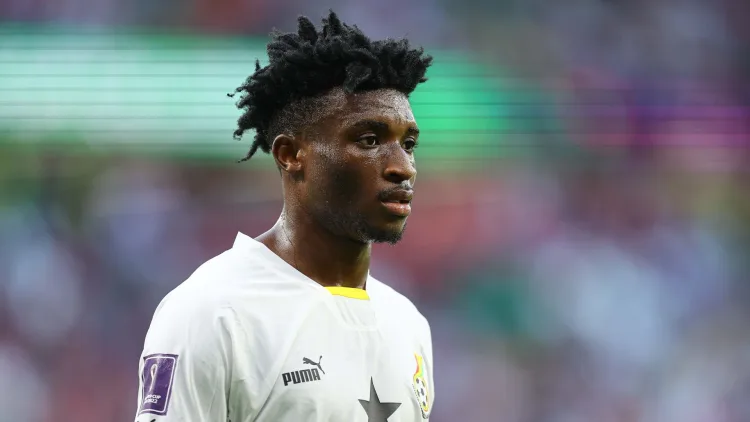 Even a move to Dortmund is unlikely to stop the likes of Real Madrid, Barca and Liverpool from tracking the player, though. Instead, these clubs will see it as an intermediate step in Kudus' career – the type of which Haaland made when he joined BVB from Red Bull Salzburg.
Expect to see these clubs linked with him again in the future if he maintains his impressive form.
Ajax's transfer policy with regard Kudus has been impressive. They might have sold him to Everton in the summer for just €10m, when he was receiving little game time, but they did not buckle under the pressure to conclude a deal.
In part, this might have come from the fact that they lost so many key figures in their starting XI over the summer, with Ryan Gravenberch and Hicham Mazraoui departing for Bayern Munich while Antony and Lisandro Martinez went to Manchester United. Nicolas Tagliafico was another to leave, this time for Lyon.
Six strong months have seen Kudus' transfer value double, though, but should he conclude his move to Dortmund in the January window, it will force Ajax into the market to find a replacement.
SEND A STORY: Do you have a story for us or need a promotion / advertisement? Submit them via our email dannyboy744@gmail.com and via on +233 266777777