The very talented Ghanaian actress Salma Mumin from Wa, known Soo much to people because of her excellent contribution to the movie industry, according to information has sued Xandy and Kwatiorkor of Angel TV for having tried to destroy her reputation.
According to a video on social media, the said Xandy was on an Angel TV programme named "Yenom Tea" where she passed comments that Salma has no pity for the poor and claimed that Salma once stated that she will never think of dating a man close to her age but rather, the very old ones.
The host for the show Kwatiorkor also sided with Xandy and stated that she even knows the old men Salma is into at the moon.
As this could be against human rights, Salma has visited the court and a write has also been issued to the offenders to show in court on said date to dissect the whole issue.
This should serve as an example to other people who think they can just sit on the TV's and radio stations to tarnish people's images.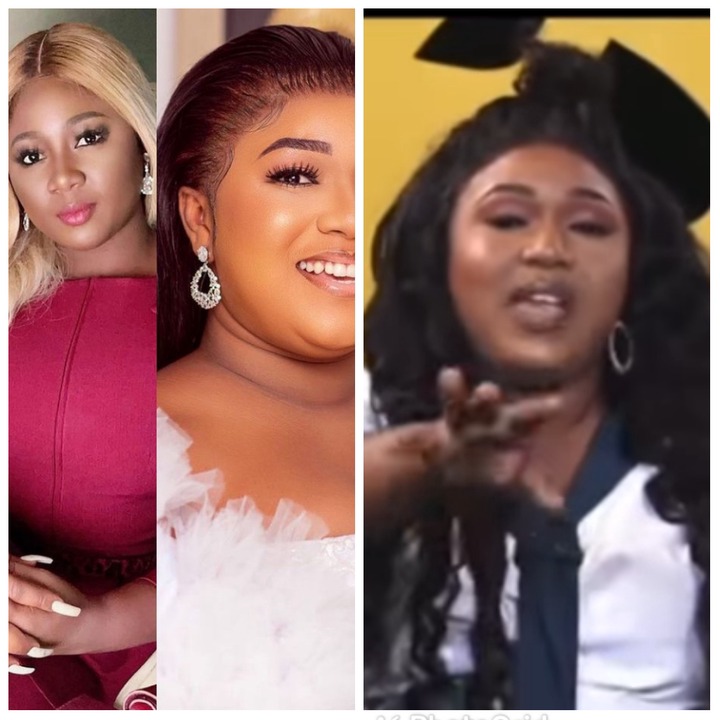 Please click on the video below to watch the video of what happen that landed them in court.
Content created by: MosesNews
Send your news stories to dannyboy744@gmail.com and via WhatsApp on +233 266777777