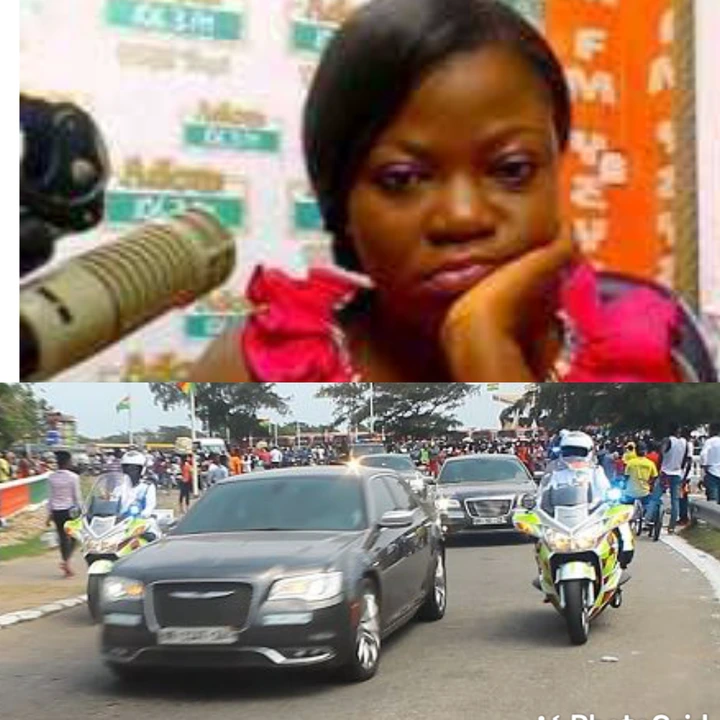 Vim Lady Afia Pokuaa has recounted how she got angry and fought with a Police man in the street until Vice President Bawumia arrived with his Convoy.
She explained that, on her way to work, she came across a long traffic. However, the Police men Stood unconcerned. She alighted and approached them to do the right thing. They told her that the traffic is as a result of the Vice President Bawumia's convoy coming towards that direction. Because of the convoy, all vehicles have to wait in the traffic until he passes.
According to Vim Lady, this gingered and angered her the more. She asked them whether the Vice President is a first class citizen or what ? She told them that they are all equal before the Law so they should stop that long talk and let the traffic flow.
The Police men were not ready to listen to her. She fought with them in the streets Until the Vice President's Convoy arrived in the traffic. The Police men immediately stopped fighting and started saluting the Vice President's Convoy.
Vim Lady advised citizens not to be intimidated because we're all equal before the law. She was going to work to serve the whole country but due to an ordinary convoy passing by, she was delayed.
She made this stunning revelation on her CRITICAL ISSUES show on UTV.
Content created by: omanghanansem
Send your news stories to dannyboy744@gmail.com and via WhatsApp on +233 266777777