There seem to be more troubles for the bank tellers who were on board the bullion van that was attacked at James Town in the Greater Accra Region that claimed the lives of a police constable Emmanuel Osei and a trader on the spot. An ex-convict who is believed to have spent some years in the Nsawan Prison, Tetteh Teye has urged the police to immediately check the mobile phone chats of the tellers and get them arrested as well.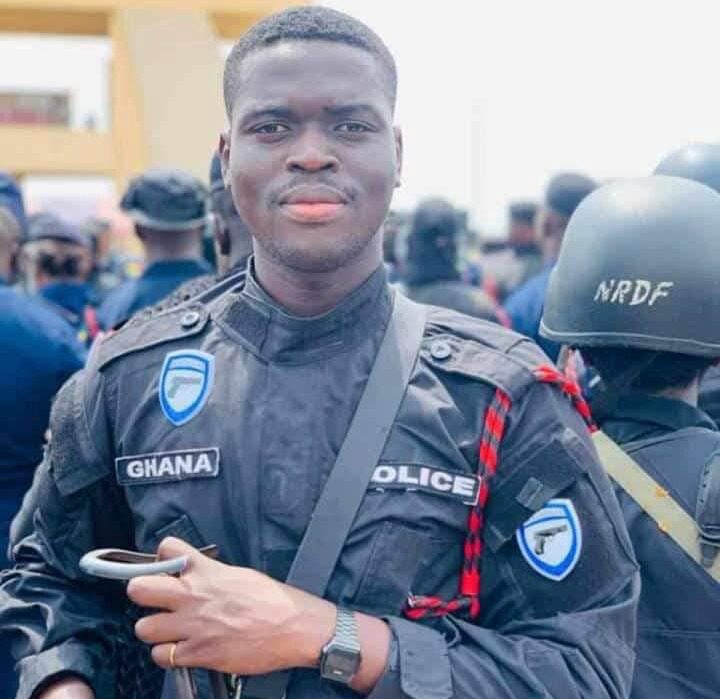 The late constable Emmanuel Osei
Tellers play a very important role in the banking industry. Most of the monies that are transacted in the bank go through their hands. They also keep records of every transaction to the memory of the Bank's technological system for easy accounts. Mostly, some tellers are part of the escort that transport monies from one location to the other in the name of the bank.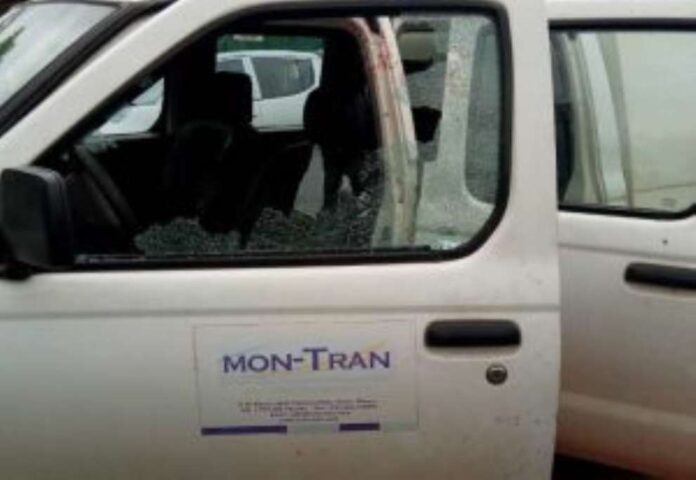 The bullion van involved in the heist
Their involvement is to serve as a track and also witness the transaction for safe delivery. Just as any other staff of the bank, tellers also work for salaries, and hence, their involvement in a heist cannot be downplayed. These are the woes of the tellers who were in the Bullion van when the policeman was killed at the James town heist recently. Reports, after the crime had it that the driver was injured by a gunshot whilst the ladies believed to be tellers who were occupying the back seat of the bullion van, were not hurt. However, due to the traumatic moment of the situation, they were all transported to the hospital for medical attention. But it is time to interrogate them according to an ex-convict, Tetteh Teye who spoke in an interview with Kasapa FM/Agoo TV.
Apart from the arrest he is asking the police to cause on the tellers, he is also asking for their chats to be interrogated. His assertion could be that if the tellers had a relationship with the armed robbers, they could have used their phones in communicating with them and that can help the police in their investigations.
But the opposite could also be the case. The assertion by Tetteh Teye could not be entirely true because these bank tellers might be innocent. They have a job to protect and might not easily expose themselves to harm. The bullets fired by the armed robbers could have hit them as well. Nobody can tell prove their innocence until they are interrogated. Let's wait for the police to finish their investigations before judging.
Send your news stories to dannyboy744@gmail.com and via WhatsApp on +233 266777777