André Morgan Rami Ayew, also known as Dede Ayew in Ghana, is a Ghanaian professional footballer who last played as a winger for Championship club Swansea City and captains the Ghana national team.
Jordan Pierre Ayew the younger brother of Dede Ayew is also Ghanaian professional footballer who plays as a forward for Premier League club Crystal Palace and the Ghana national team.
The two sons of former Ghana captain Abedi Pele has caused massive traffic as they visited their country Ghana.
According to a video trending on social media André Morgan Rami Ayew, also known as Dede Ayew and his brother Jordan Pierre Ayewwas spotted in the cars with a lot of young man surrounding their car. According to information the two footballers came to Luna Bar to have fun but did not spread cash to the street boys.
The stress guys block their cars from moving which cause massive traffic on the road. The tow brothers face a stiff resistance from the street boys for not spraying some cash after the party at Luna Bar.
In the video you can see how desperate the street guys want to see the two brothers by hanging on their car and standing in front of their car in other to distract the driver from moving the car.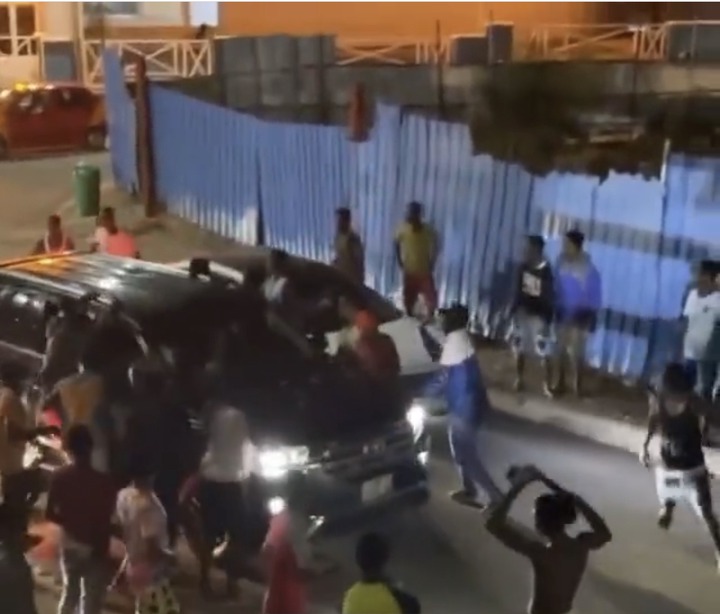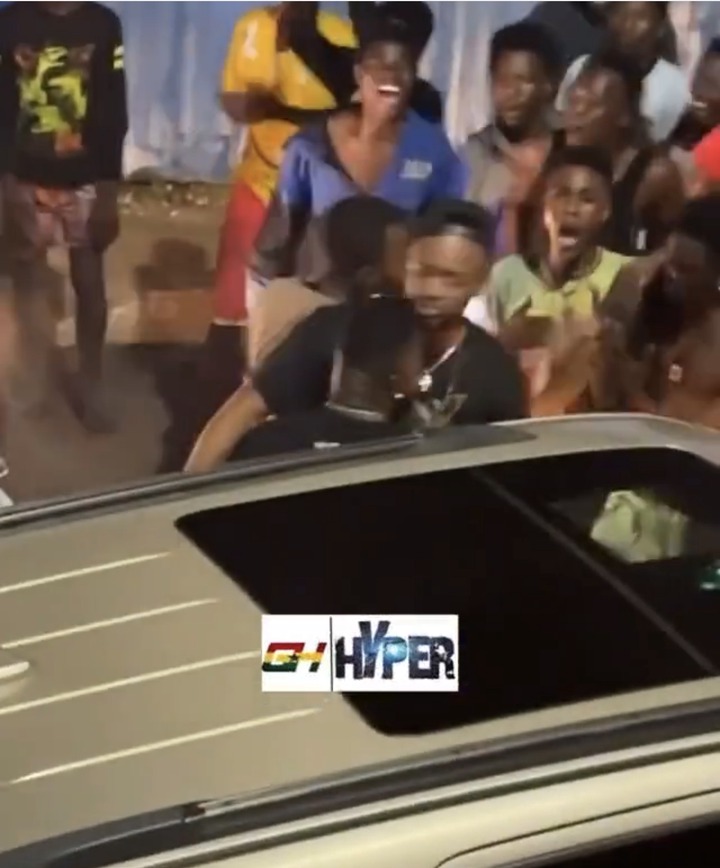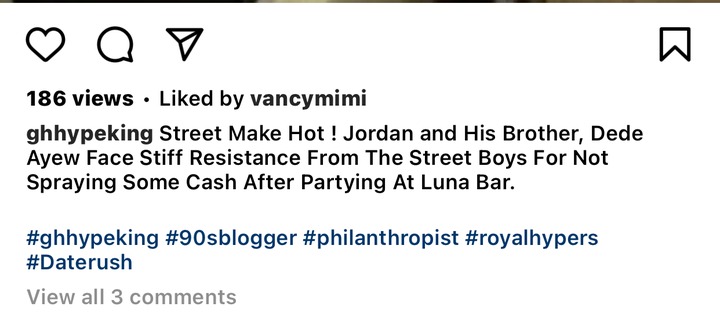 .Please click on the link below to watch the video
Content created by: MosesNews
Send your news stories to dannyboy744@gmail.com and via WhatsApp on +233 266777777