Climatic change is one very huge factor that blocks the functionality of aircrafts as thunder and lightening or poor visibility due to foggy atmosphere may have negative effects on aeroplanes.
Information has it that, an Ethiopian Airline B787 dreamliner aircraft was hit by lightening in an attempt to land upon reaching Lome in Togo.
The Togolese authorities seeing this, without hesitation invited the traditional leaders to perform a few rituals to cleanse and Ward off evil spirits over the aircraft as they believe this was the handy work of evil spirits.
In the picture that popped up on social media, you would see these traditional leaders having cloths around their body as they parade in and out of the open aircraft with a fluid that looks like water.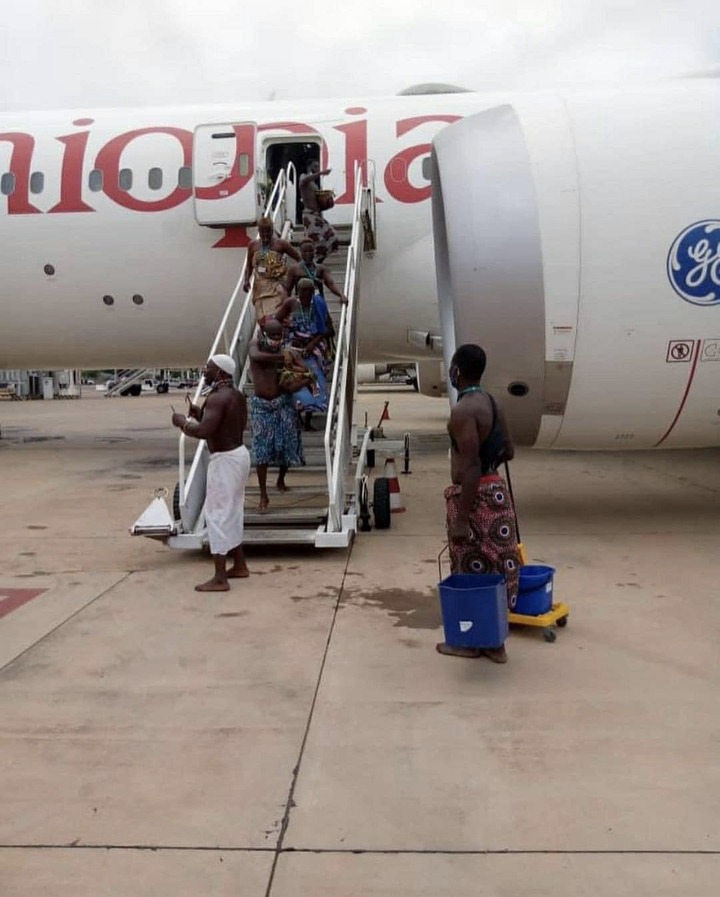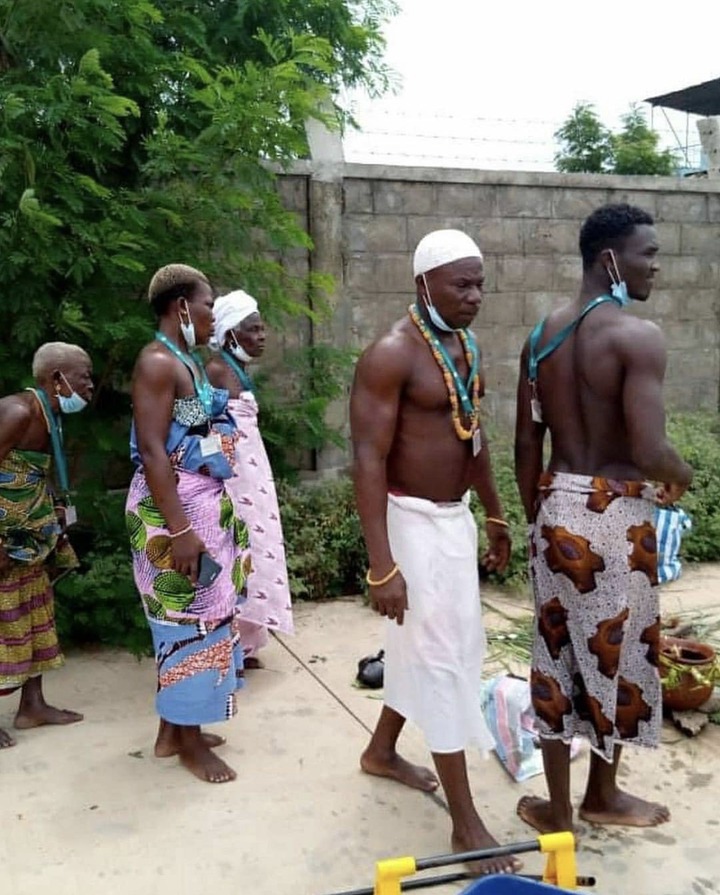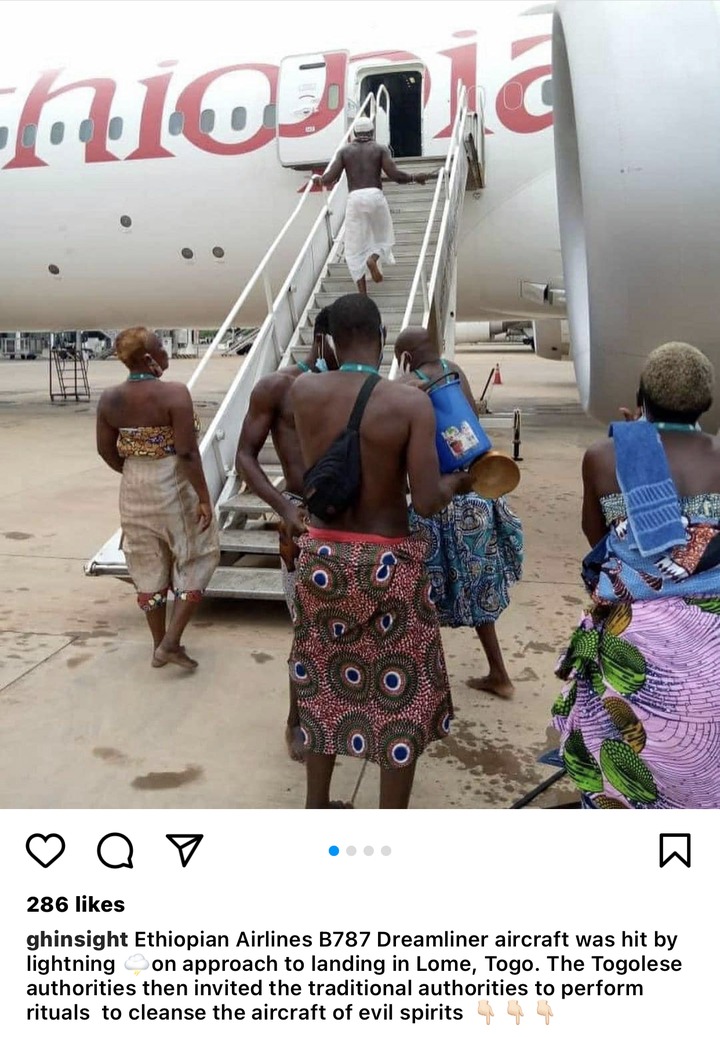 I appreciate your time spent in checking out this article don't forget to like by clicking on the thumbs up button, share comment and also follow by kindly tapping on the follow button on the top right corner of this page to follow this account for more exciting news.
Content created by: MosesNews
Send your news stories to dannyboy744@gmail.com and via WhatsApp on +233 266777777