Ghana has received Madagascar's Covid 19 herbal cure, the information ministry has revealed.
An update on Twitter from the ministry said the drug is being tested for its efficacy.
After Andry Rajoelina, Madagascar's Pretty launched it in April, ghanaians both in Ghana and abroad have mounted much pressure on government to contact Madagascar for the medication.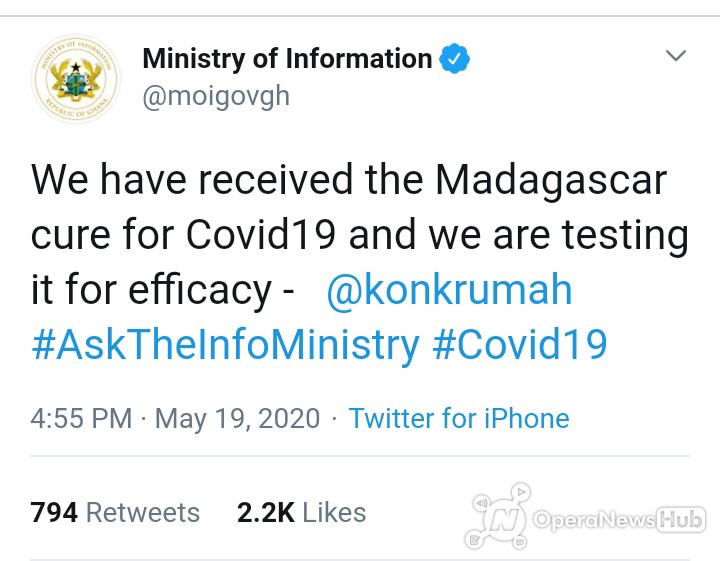 However, this medication has not been endorsed by the World Health Organization.
After Madagascar's President launched it, the Organization said there is no proof of cure for Covid-19.
The BBC also reported that Madagascar's national medical academy (Anamem) cast doubt on the efficacy of the Covid-Organics.
It said it had the potential to damage people's health as its "scientific evidence had not been established".
The tonic is produced from the artemisia plant – the source of an ingredient used in a malaria treatment – and other Malagasy plants.
Meanwhile, Ghana's Ministry of Information later on clarified the Minister's statement on twitter.
"We are considering it. We have reached out to them. We have asked them it be made available to us and like all other drugs, it will be tested by FDA and in this case by Center for Plant Medicine and if proven efficacious, we can recommend it use", the Ministry said.