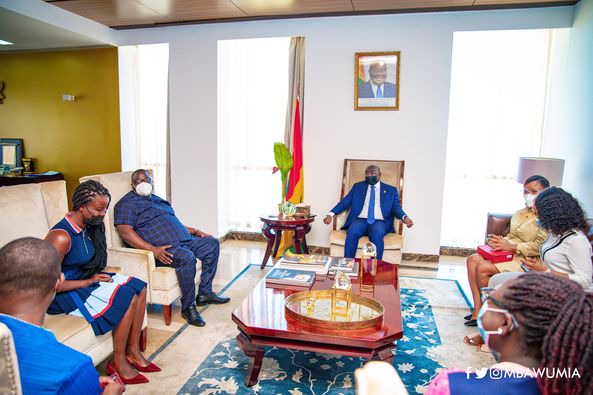 The 2020 Presidential elections saw the Vice President of the Land, His Excellency Alhaji Dr. Mahamudu Bawumia playing a major role in the campaign which eventually gave them the victory that they want. Some Ghanaians attributed the massive increase in votes for the New Patriotic Party (NPP) in the Northern Regions to the hard work of Dr. Bawumia.
It appears the leadership of Loyal Ladies, a voluntary group in the party has recognized his dedication and concern for the youths and has honored him with a beautiful plaque. The Vice President on behalf of President Nana Addo Dankwa Akufo-Addo collected the plaque and thanked them for the recognition. The smiles on his face tell you how happy he was. This event took place this morning, Wednesday, 19th May 2021.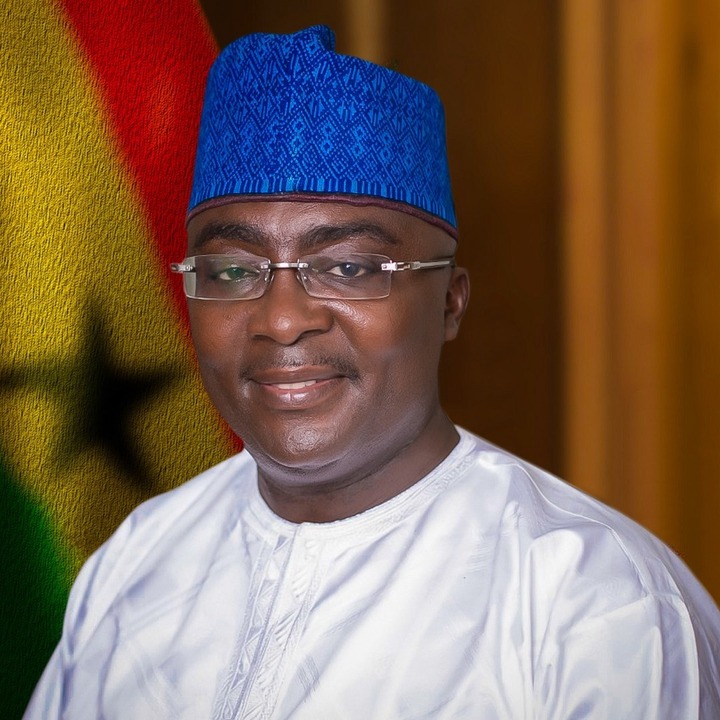 Dr. Mahamudu Bawumia also thanked them for their hard work in ensuring that the good people of Ghana renewed the mandate of President Nana Addo Dankwa Akufo-Addo. During the 2020 campaign season, the beautiful loyal ladies were captured at almost every campaign ground of the NPP.
Their charming beauty and effective campaign strategies contributed to the historic victory of the 2020 Presidential seat and 138 Parliamentary seats. The Vice President was most grateful to them for their dedication but some Ghanaians. But as to whether they will be campaigning for him as a Presidential Candidate in 2024 or not, only time will tell.
This is the Vice President's appreciation message to the group on his official Facebook page: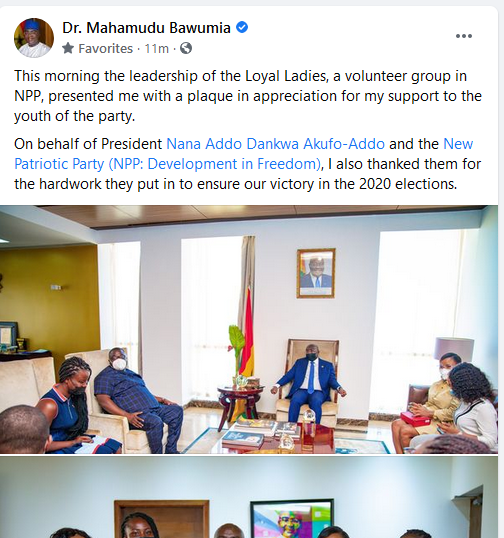 "This morning the leadership of the Loyal Ladies, a volunteer group in NPP, presented me with a plaque in appreciation for my support to the youth of the party. On behalf of President Nana Addo Dankwa Akufo-Addo and the New Patriotic Party (NPP: Development in Freedom), I also thanked them for the hard work they put in to ensure our victory in the 2020 elections".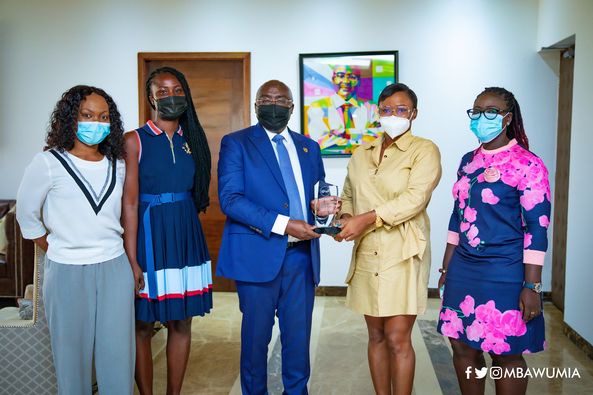 Content created by: SamuelPowellNews
Send your news stories to dannyboy744@gmail.com and via WhatsApp on +233 266777777