Ashten from California has earned fame for her uncanny resemblance with famous American socialite and reality TV star, Kim Kardashian.
As a doppelganger of Kim Kardashian, she earns roughly 6 thousand dollars (2 million naira) each time she's performed as a Kim Kardashian look alike. Ashten was featured on Truly's hooked on the look show where she revealed that looking like Kim Kardashian comes with a cost.
According to her, she spends 3 thousand dollars (1.2 million naira) every month on fillers, botox, and other necessities to maintain her Kardashian looks. Aside from her monthly expenses, she also spent 30 thousand dollars (12 million naira) on surgeries such as breast augmentation, butt lift, and many others to enhance her body features.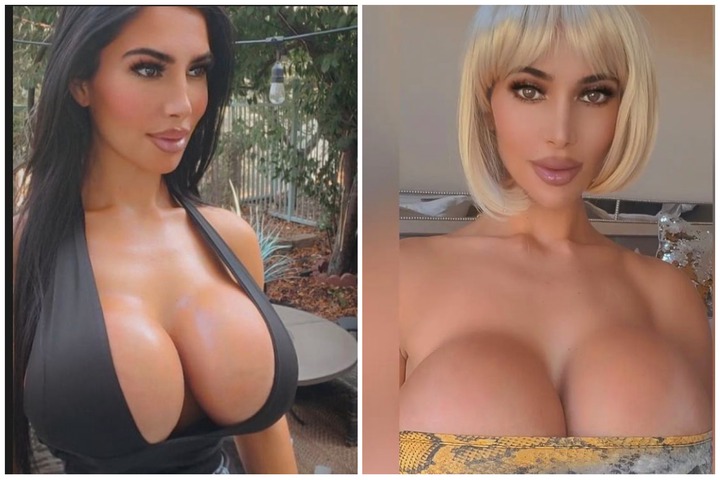 (Ashten)
Being a Kim Kardashian doppelganger also comes with a dietary sacrifice, Ashten revealed that she's on a strict diet and she regularly wears waist trainers to help maintain her curves.
Despite the strict diet and monthly expenses, Asthen said she enjoys being a Kim Kardashian doppelganger as she's always mistaken for Kim Kardashian wherever she finds herself.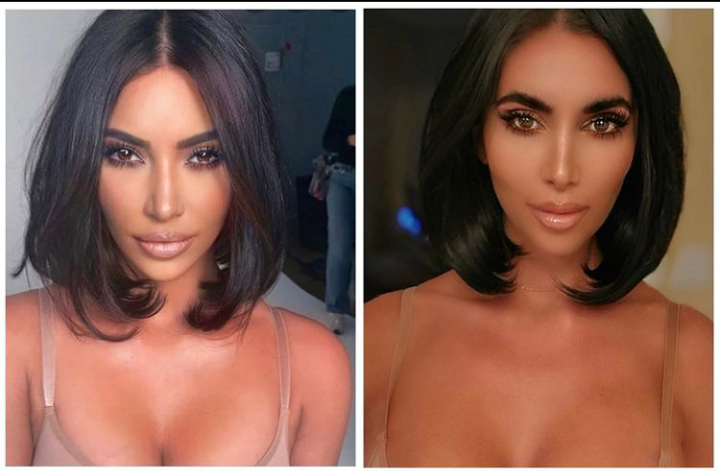 (Ashten right, Kim Kardashian left)
What do you think of her photos, does she look a lot more like Kim Kardashian?
Send your news stories to dannyboy744@gmail.com and via WhatsApp on +233 266777777