Richard Boadu Agadas, the newly elected captain of Kumasi Asante Kotoko, revealed to the journalists present at the pre-game press conference held at Baba Yara Sports Stadium on Friday, September 16, 2022, at 9:00 am that the current team's goal is to advance to the group stage.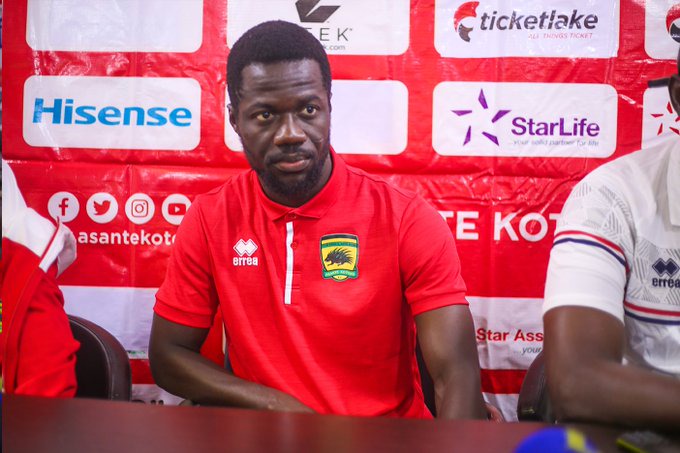 Before the team's second leg in the CAF Champions League preliminary round on Sunday, September 18, he attended the planned press conference alongside the team's new head coach, Seydou Zerbo, and video analyst, Boudjadi Nazim Mohammed Islam, to represent the team.
When he captained the squad to their first away victory in the 2022-2023 CAF Champions League match and finished the match with a clean sheet in the competition, he made history in his new position as the club's captain.
After putting up a stunning performance against RC Kadiogo at Stade de l'Amitié Général Mathieu Kérékou in Benin last Monday, the squad was welcomed with open arms by the club's supporters when they arrived in the city of Kumasi.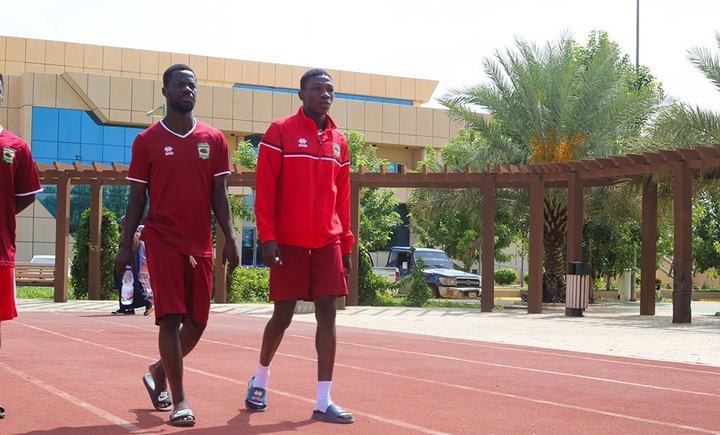 The supporters' group of the club has launched an operation to fill the stadium with the red and white colours of the club as they play in the return leg against RS Kadiogo.
The captain and his other colleagues are anxious to see the supporters in their numbers on Sunday as they aspire to play in the group stage.
Kotoko last participated in the competition's group stage in 2006. They were placed in Group A of that season together with Jeunesse Sportive de Kabylie in Algeria, Sfaxien from Tunisia, and Al Ahly from Egypt.
After accumulating 7 points to claim the third spot in the group, the Porcupine Warriors were unable to qualify out of the group.
Kotoko and JS Kabylie, who were in third and fourth place, respectively, were eliminated while Sfaxien and Al Ahly advanced to the next round.
The captain, in an interview ahead of their return leg on Sunday, disclosed that the squad at camp at the moment intends to break a sixteen-year record of no group stage appearances in the CAF Champions League.
As Richard Boadu stated, "We all read about the history, however, this is our time to also make history and, for us as players, our immediate target is to reach the group stage. The coach has been fantastic and he relates very well with us."
Content created by: atspo.com
SEND A STORY: Do you have a story for us or need a promotion / advertisement? Submit them via our email dannyboy744@gmail.com and via on +233 266777777