Ghana nowadays has been a very scary place to live, considering the rate at which armed robbery cases keep increasing lately.
The viral video of the armed robbery gang that pop up after the robbery that lead to the death of a police officer and a pregnant woman has triggered more fear among Ghanaians.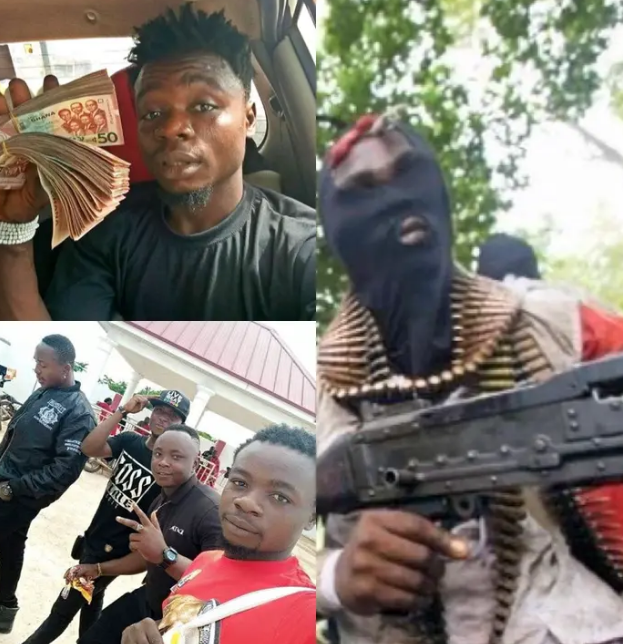 As more photos of the robbers who were warning Ghanaians with weapons in the viral video pops up on social media, there has been a lot of reactions and comments.
Among the individuals who commented later, one made very damning revelation about the guys. According to this person, the guys are known miscreants who live in Obuasi.
See some comments below;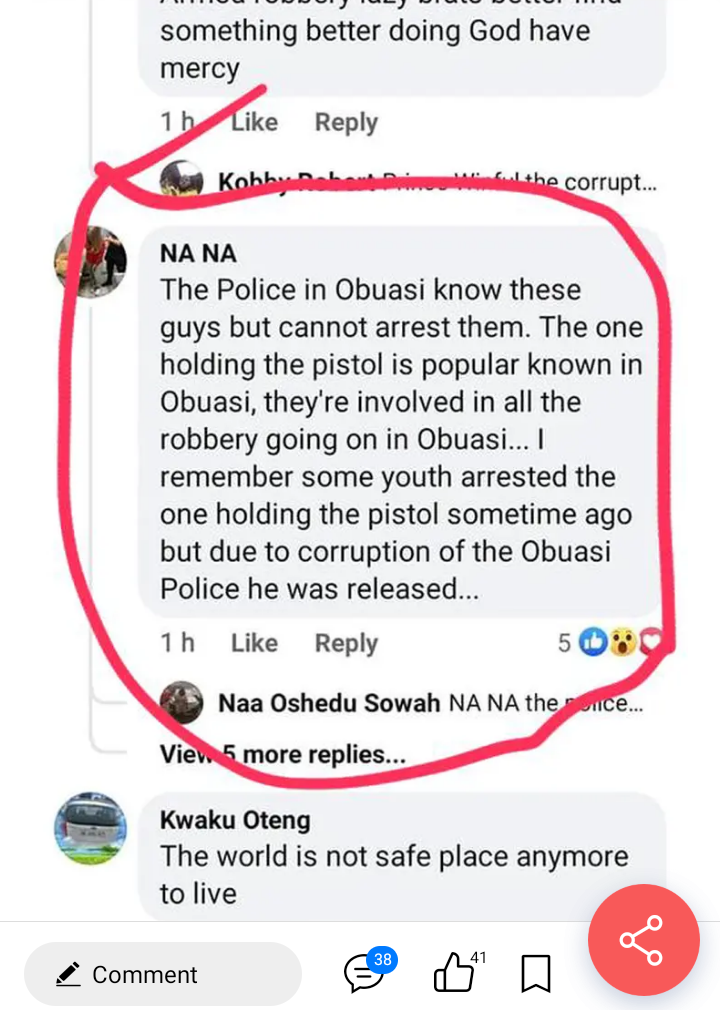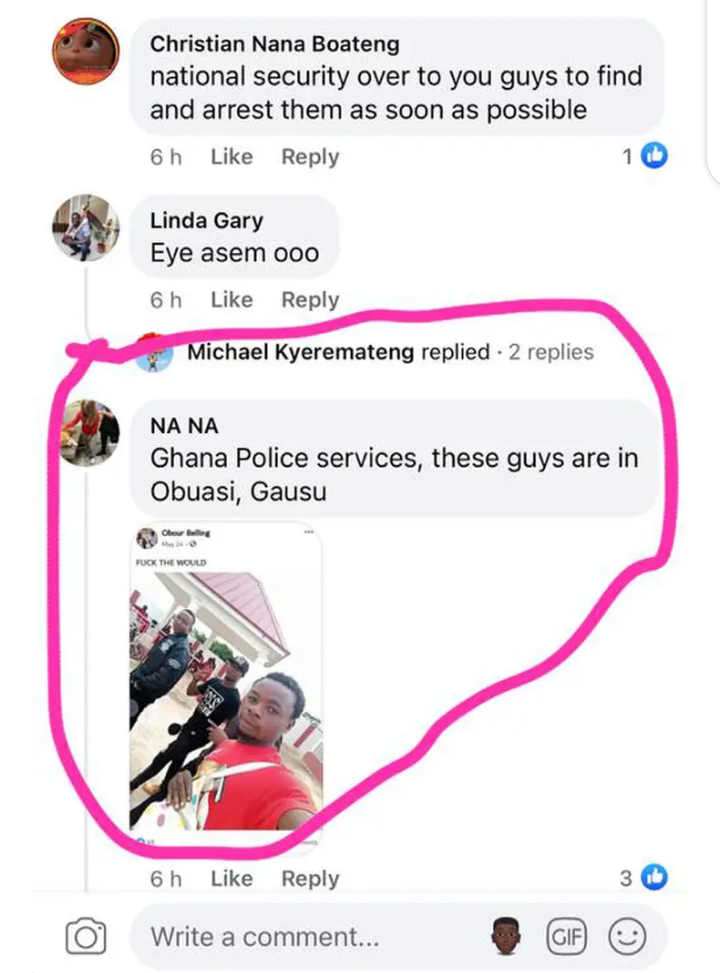 NANA comments that "The Police in Obuasi know these guys but cannot arrest them. The one holding the pistol is popular known in Obuasi, they're involved in all the robbery going on in Obuasi… I remember some youth arrested the one holding the pistol sometime ago but due to corruption of the Obuasi Police he was released…"
Leave your comments and opinion below, don't forget to also like, share and follow my page for more exciting articles and updates.