It is too sad for such incident to happen at the same time. An information has been gathered that an ambulance belonging to the Bantama constituency, which was carrying patient to the Komfo Anokye Teaching Hospital crashes with an Opel Astra at Bantama high Street. It happened around 8pm this evening. It is legally backed by law that an ambulance with a siren sound must be given way when coming.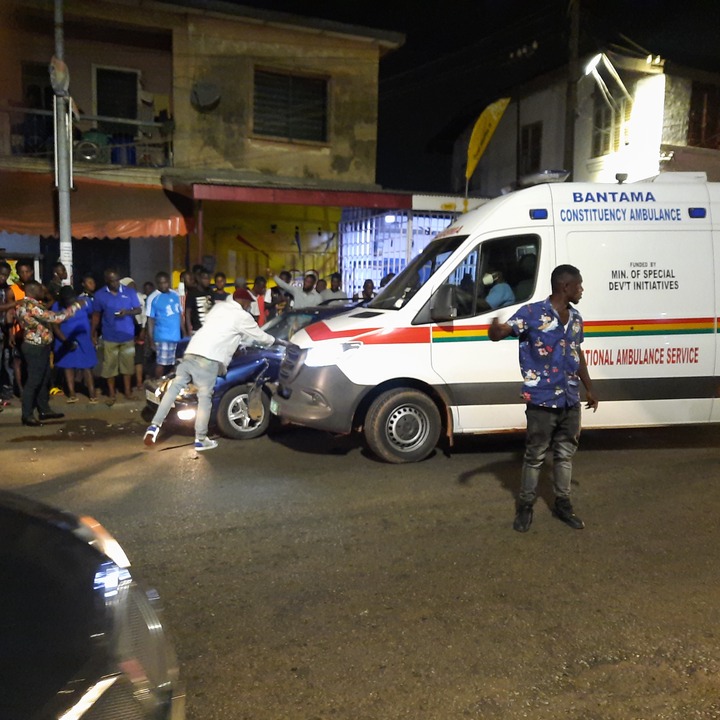 According to eye witnesses, the ambulance was heading towards Komfo Anokye with the siren on. The driver in the private car didn't pave enough way for the ambulance driver to pass. As the ambulance was trying to maneuver its way, it hit the side of the Opel astra and another Toyota Matrix concurrently.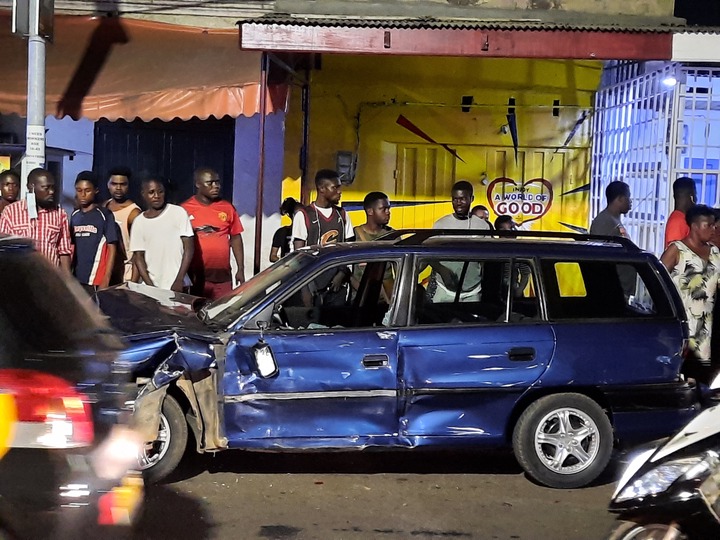 Though the information surrounding the incident is very scanty but that is how some eye witnesses were recounting. No casualties were recorded but looking at how the ambulance hit the side of the opel astra, the driver inside the car must be attended to. He might need some series of tests to rule out head injury or internal haemorrhage.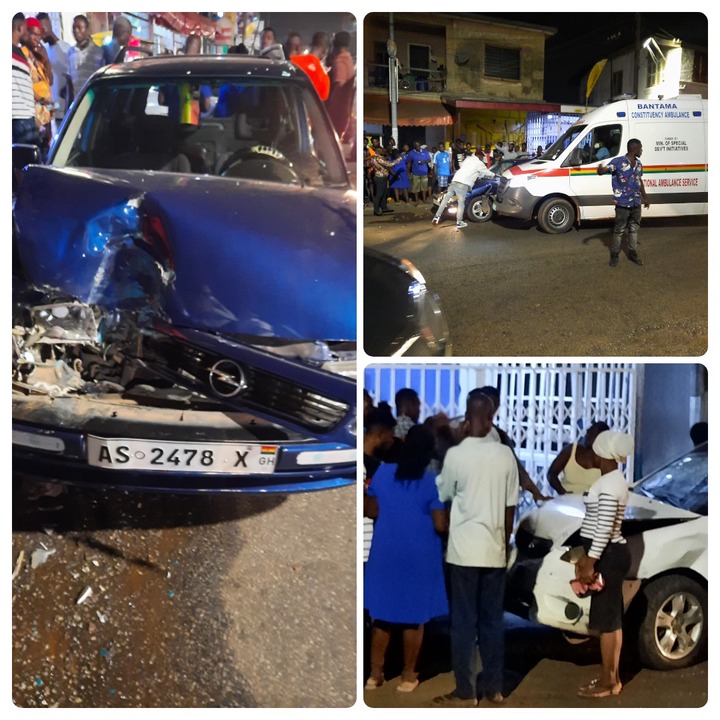 Send your news stories to dannyboy744@gmail.com and via WhatsApp on +233 266777777