Over the past few months, Ghana has witnessed one of the sons of this land who happens to be in a foreign country talk about the ongoing wrongs in the country. He has always been coming live on Facebook and has never hesitated blasting people who he thinks are wrong.
He claims he is standing for a good course and is never backing down till he sees a massive improvement in this country. I am sure most of you know the person I am talking about because I have given out all clues leading to his identity.
To those of you who haven't figured out the person I am talking about yet, he is no other person but Ghana's own Twene Jonas.
This guy has always been talking about the fact that the standard of living in Ghana doesn't match with that of the United States and has been pointing at some basic things over there to us in his videos.
If you really watch his videos, there is one statement you will get used to and it is, "One minute bia, aban bus nam mu". It is a Twi statement which literally means, "In every one minute, there is a government bus moving around to get people to their destination".
We have seen him blast the leaders of this dear nation to make it a point to make a change in the country.
Well, this afternoon has seen some Ghanaians talking about the fact that his words are being heard by the leaders and that it influenced the concept of bringing out these buses.
The leader of the "Fix It" campaign posted a picture on Twitter and was thanking Jonas for his exploits.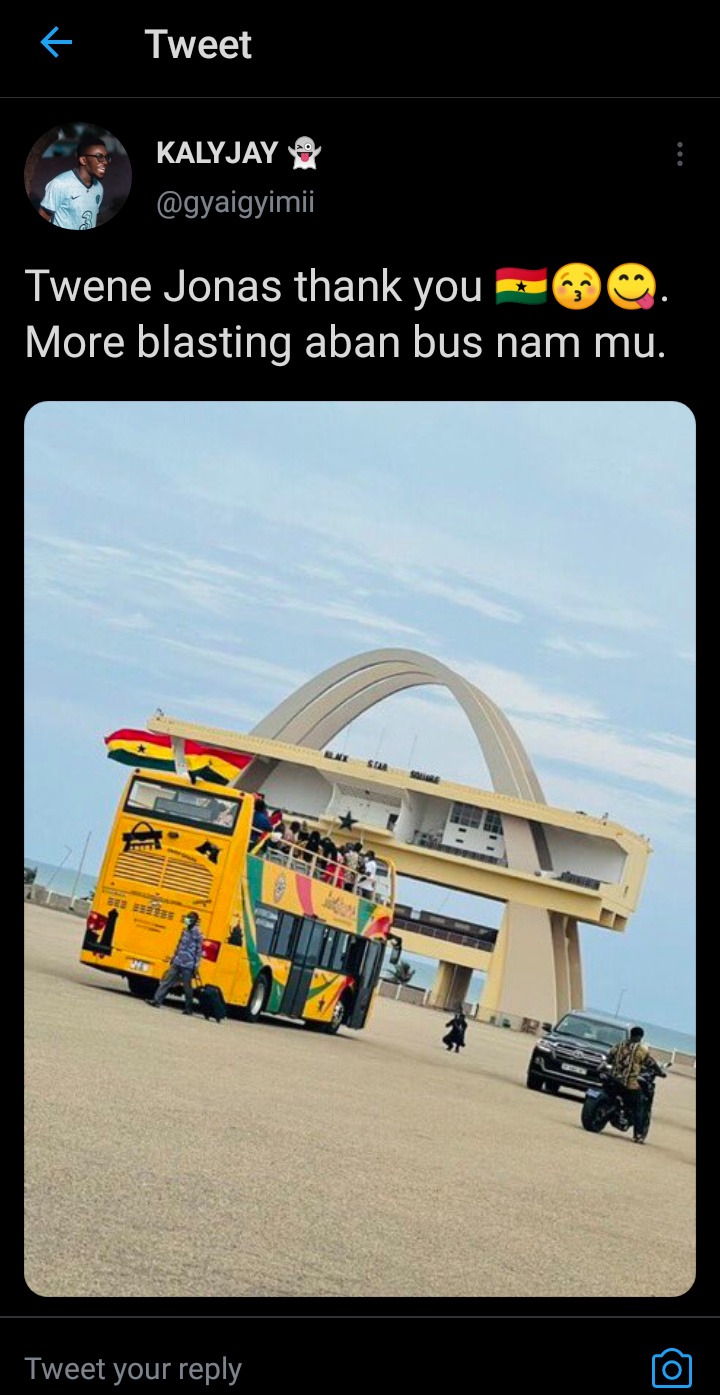 Only a single bus was seenbut there is an assumption that this is not the only one. The bus is really nice but after being posted online, many people had to share their ideas about it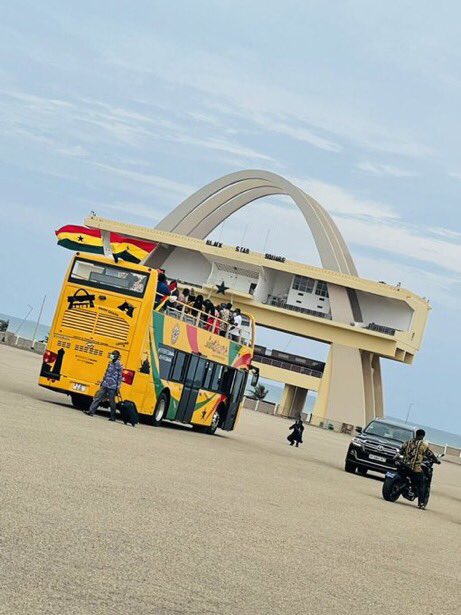 Most of them were grateful the leaders were listening to the youth and were encouraging them to do more. Others also liked the idea of introducing the buses but hated the fact that it had no covering.
Take a look at some comments I compiled.
1. Isaac is talking about the fact that the seasons in Ghana isn't like that in the Western world and so he thinks there had to be a covering. Well, he has a point though. Imagine sitting in a bus yet feeling the rays of the scorching sun embracing your dark melanin.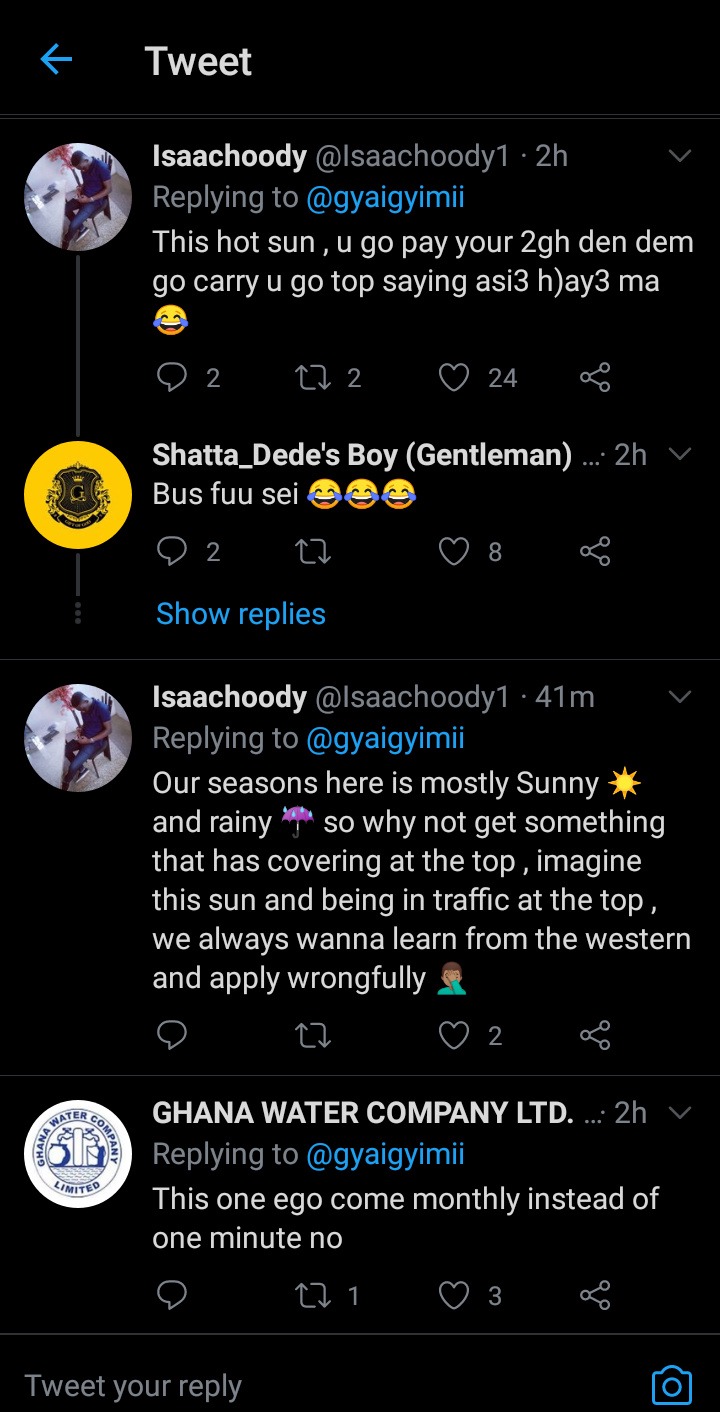 2. Nana Yaw probably saw the circulating video where an ambulance was seen packing bags of cement and is hilariously throwing a shot that the drivers should think of doing that .
Black Mufasa is also talking about the fact that the sun is really going to disturb those who will find themselves at the upper part of the bus.
Look at the last comment, she is very excited the authorities are doing what the youth asked them to do.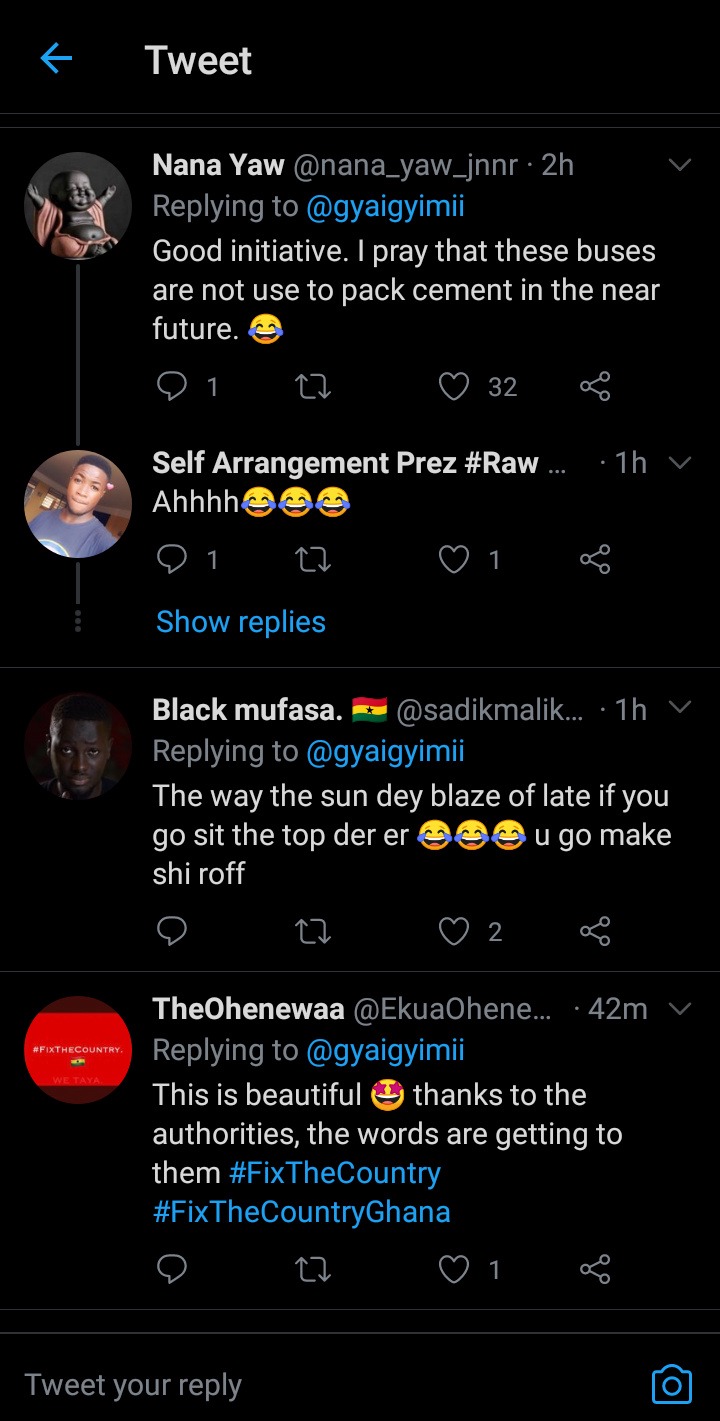 What do you think about this whole initiative?
Content created by: the_Kelvin_guy
Send your news stories to dannyboy744@gmail.com and via WhatsApp on +233 266777777