Adwoa Sarfo has sent some powerful words to Nana Addo and the new patriotic party. Adwoa Sarfo is one of the most outspoken personalities in parliament belonging to the women group of MPs in the new patriotic party. She has been seen battling the men in the Parliament House with confidence and alongside her counterpart, Hawa Koomson on several occasions.
Competence has earned Adwoa Sarfo a place in parliament over and over again and she seems not to be settling for that alone as she has maneuvered her way into other prestigious positions in government. A message from Adwoa Sarfo today has sparked a lot of applause and the usual criticism on the internet as well from the other side.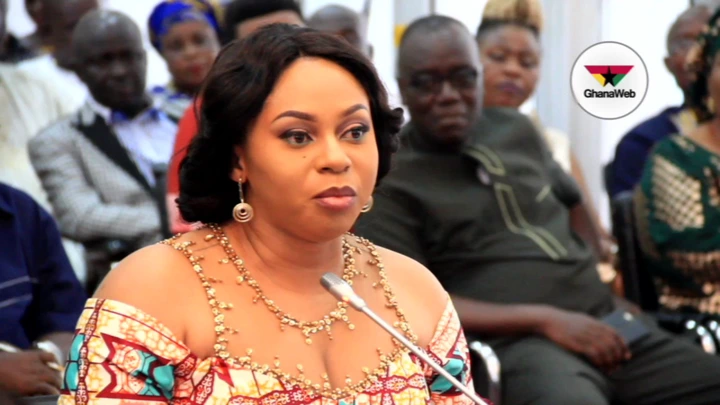 Adwoa Sarfo claims she has not seen this kind of leadership in her life before. And she will personally applaud Nana Addo and the new patriotic party for this incredible methods in governing the country. She claims everything is systematically planned and void of errors and this makes her proud to be a member of this great party.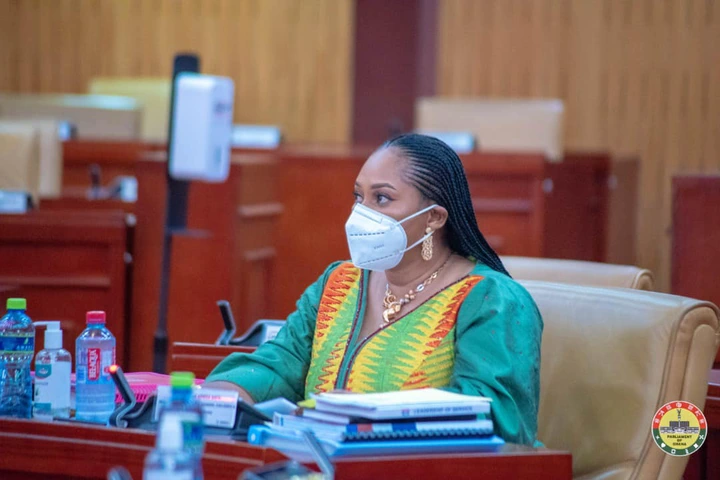 The free shs campaign came as a shock to me because I didn't believe he could do that. I was surprised to hear Nana Addo say he will bring free shs into existence and he did- she proudly stated. Adwoa Sarfo further added that the lighting system and everything is working smoothly and this is as a result of the competence and selflessness of Nana Addo, the best to have ever done it.
She was particular about the free shs as she revealed that this has given the ordinary Ghanaian who cannot afford school fees and meals a chance to feel loved and belonging.
Content created by: Richisen
Send your news stories to dannyboy744@gmail.com and via WhatsApp on +233 266777777