The US-based Ghanaian and social media commentator, Twene Jonas has been cursed by the Bechem Traditionalists for insulting the Asantehene, Otumfuo Osei Tutu II. Reports indicate that the Traditionalists used goats and bottles of schnapps, and called on the name of Twene Jonas several times calling on the gods they serve to destroy the life of the young man.
After the event, some Ghanaians advised Twene Jonas to apologize because the curse could eventually have effects on his life abroad. Others said that there is no way curses could come to someone who speaks the truth. Twene Jonas has also been encouraged by some celebrities including Kelvin Taylor not to be afraid of any because the gods cannot kill him for doing the right thing.
This morning, Tilapia The Cartoonist has also thrown more explanation into this issue. Looking at the picture, the Tradiotianlists are holding the bottle Schnapp with a goat beside them. They are calling on 'Nananom' to destroy the life of Twene Jonas aka 'Glass Nkoa'. Beside them is the god they are playing to leaving the country to Burkina Faso because the Chiefs have assisted in destroying their home (water bodies).
What Tilapia The Cartoonist was trying to say is that the gods have already left the country. In view of that, the prayer by the traditionists cannot have any effects on Twene Jonas. This is what Tilapia The Cartoonist wrote on his official Facebook page:
"Chiefs in galamsey: the gods are not crazy!"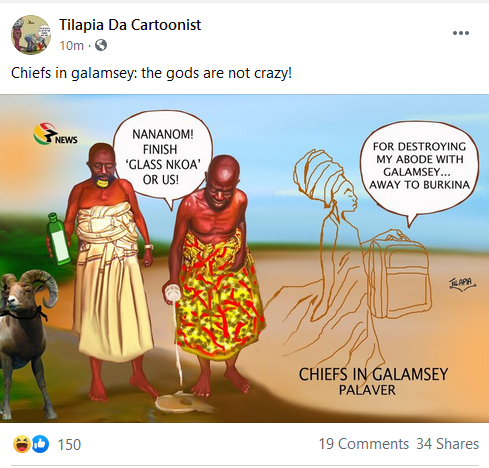 Check out comments from some Ghanaians on this issue: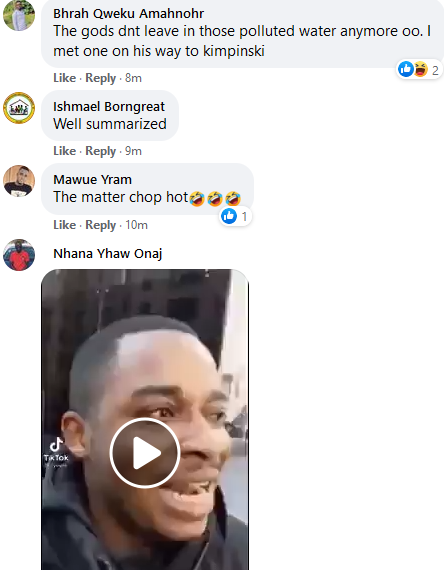 A Facebook user known as Bra Qweku Amanor reacted that "The gods don't live in those polluted water anymore oo. I met one on his way to Kempinski".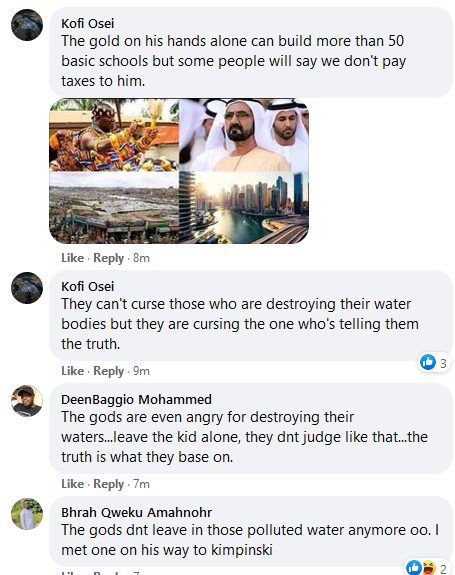 Another Facebook user known as Mohammed DeenBaggio reacted that "The gods are even angry for destroying their waters, leave the kid alone. They don't judge like that, the truth is what they base on".
Content created and supplied by: SamuelPowellNews
Send your news stories to dannyboy744@gmail.com and via WhatsApp on +233 266777777