We have been treated to a fantastic contest, A lot of technical skill at the highest level, and also the excitement of seeing new players.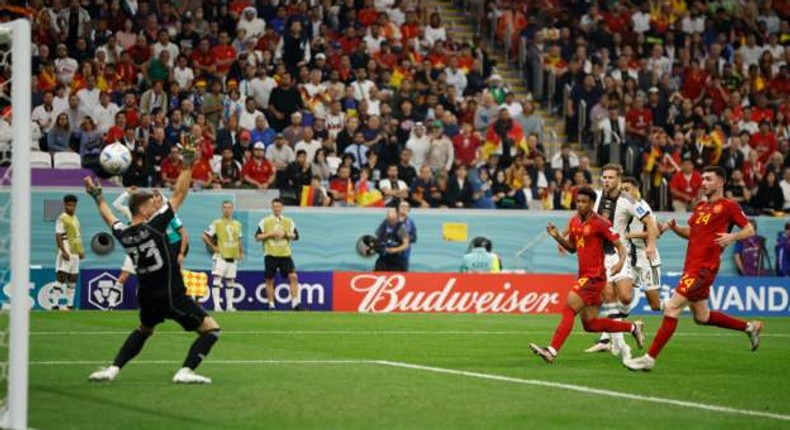 Germany Equalizer
Alvaro Morata's first proper action in the Germany box is to attack the near post and get in ahead of Niklas Sule to produce a brilliant flicked finish to divert Jordi Alba's low cross past Manuel Neuer.
RECOMMENDED ARTICLES
Every tick of a German's watch was looking to feel like a chime of impending doom, some very glum German faces now in the crowd lit up as they got that lovely equalizer.
Looked almost like a nightmare scenario for the Germans, the red and yellow flags were high waving, and the Spaniards were dancing but Germany came in with a BIG response.
And again this was a goal created by substitutes, What an impact the subs have had in this game!
GERMANY Pulse Ghana
A massive finish brings Germany to level, Jamal Musiala supplies the ball and the Werder Bremen man does the rest, No stopping that effort.
As it stands Germany would need to beat Costa Rica, hope that Japan loses to Spain, and improve their goal difference to stay in the tournament.
Things looking slightly better in Group E for Hansi Flick's team albeit they could still be looking for a big favor from Spain on Thursday.
SEND A STORY: Do you have a story for us or need a promotion / advertisement? Submit them via our email dannyboy744@gmail.com and via on +233 266777777